The 1st film-watching (in original language) and English free discussion workshop at UAST-13
Details

Published on Monday, 03 December 2018 11:42
Written by sima solhmirzayi
Hits: 597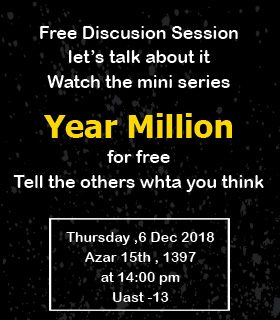 The 1st film-watching and free discussion workshop on the subject of
future studies and future challanges, meets at UAST-U13 conference hall on Thursday, 6 Dec 2018. The participants are supposed to watch the first episode of the mini series "Year Million" by National Geographic.

. The workshop hypothetically tries to assess and help develop the translation students' English listening and speaking skills. The workshop is open to all the students of other majors. Instructed by Mr Mahmoudpour, the session runs from 14 to 16 pm.